CATL,with full name ofContemporary Amperex Technology Co., Limited, is a leading lithium battery company all over the world located in Ningde,fujian,
China. CATL is the Number One lithium battery manufacturer in China.

It is the first production factory located ningde,fujian province,China. with production capacity of 1.4GWH. It is the one of biggest high quality LiFePO4
Battery production factory in China before 2017.


CATL has very high qulaity factory with latest automatic technology. the R&D department has over 900 engineers and expeter in lithium battery
technology, 5% of revenue would be invested in R&D which make sure CATL is always as pioneers of latest lithium technology. the energy density
of CATL Battery is as much as 190Wh/kg.
CATL Battery cells is in quality and they provide battery cells to BMW. they are the only lithium battery partner of BMW in China. CATL and BMW is
building a new john venture to produce lithium battery in Beijing,China.


CATL & BMW Johnt venture, producing high quality lithium battery in North of China.
CATL-120 CATL Battery Cell is one of most popular LiFePO4 Battery cell with capacity of 120AH. hundreds of batteries in stock.
CATL NCM 50AH Lithium Battery

At this moment, the CATL NCM 50AH Lithium battery is very popular. a lot of gaint auto company like BMW, Benz, VW choose this battery to
power their
electric car. the cells has very high energy density and is the best lithium battery at this moment on the earth.
No

Item

Parameter Specification

1

Battery Module

NCM50AH

2

Nominal Capacity

50Ah

3

Minimum Capacity

50Ah

4

Nominal Voltage

3.7 V

5

Internal Resistance

¡Ü0.6m¦¸

6

Charging(CC-CV)

Maximum Charging Current

100A

Charging Upper Limit Voltage

4.25V

7

Discharging

Maximum Discharging Current

400A

Discharging Cut-off Voltage

2.8V

8

Charging Time

Standard Charging

1h

Quick-acting Charging

0.5h

9

Recommended SOC Usage Windom

SOC: 10%~90%

10

Operation Thermal Ambient

Charging

0¡ãC ~ 45¡ãC

Discharging

-20¡ãC ~ 55¡ãC

11

Storage Thermal Ambient

Short-term (within 1 month)

-20¡ãC ~ 45¡ãC

Long term (within 1 year)

-20¡ãC ~ 20¡ãC

12

Storage Humidity

< 70%

13

Battery Weight

¡Ü990g

14

Battery Dimension

148 x 97 x 27 mm

15

Shell Material

Aluminium
CATL NCM 65AH Lithium Battery


No

Item

Parameter Specification

1

Battery Module

NCM65AH

2

Nominal Capacity

65Ah

3

Minimum Capacity

65Ah

4

Nominal Voltage

3.7 V

5

Internal Resistance

¡Ü0.6m¦¸

6

Charging(CC-CV)

Maximum Charging Current

130A

Charging Upper Limit Voltage

4.25V

7

Discharging

Maximum Discharging Current

520A

Discharging Cut-off Voltage

2.8V

8

Charging Time

Standard Charging

1h

Quick-acting Charging

0.5h

9

Recommended SOC Usage Windom

SOC: 10%~90%

10

Operation Thermal Ambient

Charging

0¡ãC ~ 45¡ãC

Discharging

-20¡ãC ~ 55¡ãC

11

Storage Thermal Ambient

Short-term (within 1 month)

-20¡ãC ~ 45¡ãC

Long term (within 1 year)

-20¡ãC ~ 20¡ãC

12

Storage Humidity

< 70%

13

Battery Weight

1,200¡À25g

14

Battery Dimension

148*130*27

15

Shell Material

Aluminium
CATL LiFePO4 110AH LFP110Ah Battery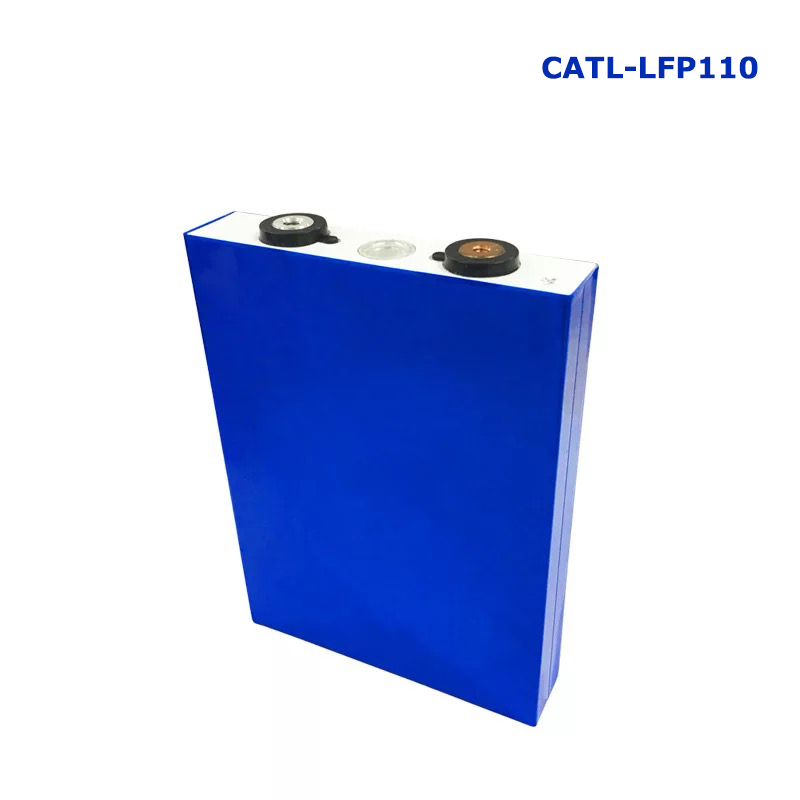 No

Item

Parameter Specification

1

Battery Module

CATL-LFP110AH

2

Nominal Capacity

110Ah

3

Nominal Voltage

3.2 V

4

Internal Resistance

¡Ü0.5m¦¸

5

Charging(CC-CV)

Maximum Charging Current

2C

Charging Upper Limit Voltage

3.65V

6

Discharging

Maximum Discharging Current

8C

Discharging Cut-off Voltage

2.5V

7

Charging Time

Standard Charging

4h

Quick-acting Charging

1h

8

Recommended SOC Usage Windom

SOC: 10%~90%

9

Operation Thermal Ambient

Charging

0¡ãC ~ 65¡ãC

Discharging

-20¡ãC ~ 55¡ãC

10

Storage Thermal Ambient

Short-term (within 1 month)

-20¡ãC ~ 65¡ãC

Long term (within 1 year)

-20¡ãC ~ 55¡ãC

11

Storage Humidity

< 70%

12

Battery Weight

Around 2kg

13

Battery Dimension

200 x 130 x 36 mm

14

Shell Material

Aluminium